Monday, December 26 – Friday, December 30, 2016
Santee State Park, in Santee, South Carolina
Annual Watering Hole Poetry Retreat, held at Santee State Park in S.C., is dedicated to poets of color. This retreat is open to everyone, but preference is given to members of The Watering Hole Facebook group.
APPLICATION
Application Fee: $15
Extended Application Period: April 1 to August 22 (online only)
Application Process: Cover Letter (with aesthetics statement) + 3 poems (written in 2016)
New fellows must be 21 years of age by December 25, 2016.
The retreat features living room style daily classes/workshops, daily craft talks, two readings, one holistic and interactive workshop, one surprise lecture, group writing challenges, and a genuine community. Valued at $1,800, tuition is free of charge through grants and generous donations. Participants pay for housing and administrative fees (scholarships available). Faculty includes Evie Shockley, Lamar Wilson, Bettina Judd and Sharan Strange, among others. There will be approximately 65 poets of color on the grounds during this time. Some will be a part of the residency, some a part of the retreat. All retreat attendees become TWH Fellows.
PRICING
The first 5 people who pay receive one-on-one conferences with a facilitator. The price reserves your space in the classes, covers housing for 5 days and 4 nights, and tuition costs are already paid for.
$249 Early Bird TWH Fellows (paid by 11:59 p.m. October 15)
$299 Early Bird Newbies (paid by 11:59 p.m. October 15)
$399 Regular (paid from 12:00 a.m. October 16 to 11:59 p.m. December 1)
No payments will be accepted after midnight on December 1st.
We will be housed in modern cabins that have 2 bedrooms, 1 bathroom, a full living, and full kitchen. All participants are responsible for their own travel and food. All participants are required to stay for the entire retreat from beginning to end. No exceptions.
Scholarships
As a result of generous donations, TWH is able to offer the Norman Jordan Scholarship for West Virginia Writers of Color, endowed by Mixxed Media, LLC and The Lindsey Scholarship for Male Poets, donated in memory of George Rufus Lindsey. Other scholarships may become available in the fall. Thanks so much to our generous donors for making this possible.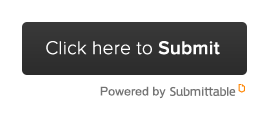 Dasan Ahanu

Dasan is a Havard University Nasir Jones Fellow and president of the Black Jedi Chapter of the Universal Zulu Nation, a global community organization that also fosters greater cultural awareness of Hip Hop. He has served as a Artist-in-Residence and Assistant Professor of English at Saint Augustine's University in Raleigh, N.C. since 2006. He has a BS in Organizational Management from Saint Augustine's University and an MLS in Art & Culture with a concentration in creative writing from the University of Denver. As a resident artist with the St, Joseph's Historic Foundation/Hayti Heritage Center in Durham, N.C. he has developed poetry and spoken word programming for youth and adults and worked to grow the Triangle's arts community.
Born and raised in Nashville, Tennessee, Evie Shockley is the author of four collections of poetry—most recently, the new black, winner of the 2012 Hurston/Wright Legacy Award in Poetry—as well as a critical study, Renegade Poetics: Black Aesthetics and Formal Innovation in African American Poetry. Her poetry and essays appear widely in journals and anthologies, recently including Black Nature: Four Centuries of African American Nature Poetry (2009), Boston Review, A Broken Thing: Contemporary Poets on the Line (2011), pluck! The Journal of Affrilachian Art & Culture, Los Angeles Review of Books, Poetry, Best American Poetry 2015 and Best American Experimental Writing 2015. Her honors include the 2015 Stephen Henderson Award and the 2012 Holmes National Poetry Prize. Currently serving as creative editor on the Feminist Studies editorial collective, Shockley is Associate Professor of English at Rutgers University-New Brunswick.
L. Lamar Wilson is the author of Sacrilegion (2013)—the 2012 selection for the Carolina Wren Press Poetry Series, a 2013 Independent Publishers Group bronze medalist, and a 2013 Thom Gunn Award for Gay Poetry finalist—and co-author of Prime: Poetry and Conversation (Sibling Rivalry Press, 2014), with the Phantastique Five. Poems and essays have appeared in African American Review, Black Gay Genius (2014), Callaloo, Crab Orchard Review, jubilat, Muzzle, Rattle, The 100 Best African American Poems (2010), Please Excuse This Poem: 100 Poets for the Next Generation (2015), Prairie Schooner, Vinyl, and elsewhere. Wilson, a Cave Canem and Callaloo graduate fellow and Florida A&M University alumnus, holds an MFA from Virginia Tech and is completing a doctorate in African American and multiethnic American poetics from the University of North Carolina at Chapel Hill. He teaches creative writing at The University of Alabama. For more, visit http://www.llamarwilson.com.

Born in Baltimore and raised in Southern California, Bettina Judd is an interdisciplinary writer, artist and performer. She is currently based in Richmond, Virginia. She has received fellowships from the Five Colleges, The Vermont Studio Center and the University of Maryland. She is a Cave Canem Graduate (2007, 2008, 2011) and her poems have been nominated for the Pushcart Prize in poetry. Her poems have also appeared in Torch, Mythium, Meridians and other journals and anthologies. Her collection of poems titled Patient. follows a present day speaker who grapples with the legacy of medical experimentation on and display of Black women's bodies in the United States. It is based on her research and experience as a patient in a teaching hospital. Patient. (2014) won the Black Lawrence Press Hudson Book Prize. She is an alumna of Spelman College and the University of Maryland and is currently Visiting Assistant Professor of Gender, Sexuality and Women's Studies at the College of William and Mary. Her academic research is on Black women's creative production and Black feminist thought. More information on her can be found at www.bettinajudd.com.
Sharan Strange, a native of Orangeburg, South Carolina, was educated at Harvard College, and at Sarah Lawrence College, where she received the M.F.A. degree in creative writing. She was a founding member of the Dark Room Collective and co-curator of its Dark Room Reading Series, which presented over 100 established and emerging writers, musicians, and visual artists of color to audiences in the Boston area from 1988-1994. For many years she was also a contributing editor of Callaloo, the journal of African diaspora arts and letters. Currently, she teaches creative writing at Spelman College and serves as a community board member of Poetry Atlanta. Her debut poetry collection, Ash (2001), which focuses on themes of childhood, family and rural Southern community, was selected by Sonia Sanchez for the Barnard New Women Poets' Prize. Her poems and essays have also appeared in journals and anthologies in the U.S. and abroad—including Angles of Ascent: A Norton Anthology of Contemporary African American Poetry, Best American Poetry, Furious Flower: African American Poetry from the Black Arts Movement to the Present, The Ringing Ear: Black Poets Lean South, Temba Tupu! Africana Women's Self-Portrait, The American Poetry Review, Bittersweet: Contemporary Black Women's Poetry (UK), Dance the Guns to Silence (UK), and Agenda (South Africa), among others. Her writings have also been featured in exhibitions at the Whitney Museum and the Skylight Gallery in New York, and the Institute of Contemporary Art in Boston. Her commissioned piece "Everyone Is a Mirror" was featured in the catalogue for the exhibition Black President: The Art and Legacy of Fela Anikulapo Kuti at the New Museum of Contemporary Art in New York. She has work forthcoming in Bearden's Odyssey: An Anthology of Poems Responding to the Art of Romare Bearden and The Dream Unfinished project's #SingHerName Series, a platform for musicians to show solidarity with activists in the #BlackLivesMatter movement. A new chapbook of her poems will also be published in 2016 by Central Square Press.
This retreat is funded in part
by a grant from South Arts, in partnership with the National Endowment for the Arts and The South Carolina Arts Commission,
by a grant from the S.C. Humanities Council, a state program of the National Endowment for the Humanities,
by a grant from The South Carolina Arts Commission, which receives support from the National Endowment for the Arts and the S.C. General Assembly,
by a sponsorship from Ecotone, the literary magazine that seeks to reimagine place, published by the Department of Creative Writing at UNC Wilmington. https://ecotonemagazine.org
and by pivotal support from private donors like you.