The Watering Hole Annual Retreat
30419930_1494053250724409_4879401136518692316_o
Candace G. Wiley, Keisha-Gaye Anderson, Danez Smith, Patricia Smith, Terrance Hayes, Delana R.A. Dameron, Dasan Ahanu, Abiodun Oyewole, Joanne Gabbin, L. Lamar Wilson, Monifa Lemons
The Watering Hole Annual Retreat
The Watering Hole Annual Retreat
The Watering Hole Annual Retreat
The Watering Hole Annual Retreat
The Watering Hole Annual Retreat
The Watering Hole Winter Retreat
The retreat features living room style daily classes/workshops, daily craft talks, two readings, one holistic and interactive workshop, a keynote speech, group writing challenges, and a genuine community.
Terrance Hayes
Terrance Hayes is the author of Lighthead (Penguin 2010), winner of the 2010 National Book Award and finalist for the National Book Critics Circle Award. His other books are Wind In a Box (Penguin 2006), Hip Logic (Penguin 2002), and Muscular Music (Tia Chucha Press, 1999). His honors include a Whiting Writers Award, a National Endowment for the Arts Fellowship, a United States Artists Zell Fellowship, a Guggenheim Fellowship, and a MacArthur Fellowship. How To Be Drawn(Penguin 2015), his most recent collection of poems, was a finalist for the 2015 National Book Award, the 2016 National Book Critics Circle Award, and received the 2016 NAACP Image Award for Poetry.
Delana R.A. Dameron John
Delana R.A. Dameron's second collection of poems Weary Kingdom (2017) is part of the University of South Carolina Palmetto Poetry Series, edited by Nikky Finney. Dameron's debut collection How God Ends Us(2009) was selected by Elizabeth Alexander for the 2008 South Carolina Poetry Book Prize. She has conducted readings, workshops and lectures all across the United States, Central America and Europe. Dameron holds a Master of Fine Arts in Poetry from New York University where she was a Goldwater Hospital Writer's workshop fellow. Dameron has had essays, interviews, and poems published in the Los Angeles Review of Books, ARTS.BLACK, Storyscape Journal, The Rumpus, Epiphany Magazine, the Tidal Basin Review, and The New Sound Journal. Dameron writes poetry attuned to migration, the environment, and history; her lyrical voice inscribes her personal history into a deep communal history of black migration and belonging.
Danez Smith
Danez Smith is a Black, queer, poz writer & performer from St. Paul, MN. Danez is the author of [insert] boy (YesYes Books, 2014), winner of the Kate Tufts Discovery Award and the Lambda Literary Award for Gay Poetry, and Don't Call Us Dead (Graywolf Press, 2017). Danez is also the author of two chapbooks, hands on your knees (2013, Penmanship Books) and black movie(2015, Button Poetry), winner of the Button Poetry Prize. They are the recipient of fellowships from the Poetry Foundation, the McKnight Foundation, and is a 2017 National Endowment for the Arts Fellow. Danez's work has been featured widely including in on Buzzfeed, Blavity, PBS NewsHour, and on the Late Show with Stephen Colbert. They are a 2-time Individual World Poetry Slam finalist, 3-time Rustbelt Poetry Slam Champion, and a founding member of the Dark Noise Collective.
Abiodun Oyewole
Born Charles Davis (February 1948), is a poet, teacher and founding member of the American music and spoken-word group The Last Poets, which developed into what is considered to be the first hip hop group. Critic Jason Ankeny wrote, "With their politically charged raps, taut rhythms, and dedication to raising African-American consciousness, the Last Poets almost single-handedly laid the groundwork for the emergence of hip-hop." Author of Branches of the Tree of Life, On a Mission: Selected Poems and a History of the Last Poets, the album Gratitude(Sons Rising Entertainment), and 25 Years. His work can be found in countless publications and he continues to contribute to the contemporary Cannon.
Called "a testament to the power of words to change lives," Patricia Smith is a renaissance artist of unmistakable signature, recognized as a force in the fields of poetry, playwriting, fiction, performance and creative collaboration. She is the author of six critically-acknowledged volumes of poetry, including Shoulda Been Jimi Savannah, winner of the 2014 Rebekah Bobbitt Prize from the Library of Congress, the 2013 Lenore Marshall Poetry Prize from the Academy American Poets and the Phillis Wheatley Award in Poetry; Blood Dazzler (a National Book Award finalist), and Teahouse of the Almighty (a National Poetry Series winner), all from Coffee House Press; Close to Death and Big Towns, Big Talk, both from Zoland Books, and Life According to Motown from Tia Chucha Press. She also edited the crime fiction anthology Staten Island Noir.
Application Process: Cover Letter (with aesthetics statement) + 3 poems written in 2017
If you need help with the basic cover letter format, check out our blog post of Cover Letter Advice.
The cover letter must be written. The poems may be written or audio. We accept a variety of file types.
The type of aesthetics statement that we ask for is a paragraph or two that details
who influences your art,
what you seek to accomplish in your poems,
and what The Watering Hole means to you as writer of color.
This will contextualize the poems in your submission and help us get to know you as an artist. You may also optionally include how your art or aesthetic informs what you do, where you work, or any work you do in the arts community or vice versa.
Additional Note: We ask for a sample of your recent poetry, because we don't want to see "hits from the 80's." We want to get to know you through your current artistic voice.
While under review, preference is given to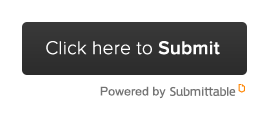 Payment Information
The first ten people (retreat or residency) to pay in full get a one-on-one with a facilitator.
$299 TWH Fellows (includes housing, facilitator fees, administrative expenses and activities listed above)
$399 Newbies (includes housing, facilitator fees, administrative expenses and activities listed above)
Upon acceptance, a nonrefundable down payment of $100 must be made by August 15, 2017. This reserves your place in the retreat.
The remaining nonrefundable balance must be paid in full by October 1, 2017.
Brief History
We are passionate about bringing Southern poets together and bringing other poets to the South. However, we want to do more than just bring poets to southern black spaces: we want to tie the history of the place and the body into the workshop. The retreat occurs every year from December 26 to December 30 in modern Santee State Park cabins on Lake Marion in beautiful rural South Carolina. Scholarships are available. Accepted applicants may attend up to 3 retreats over the course of 5 years. Upon attending the 1st retreat, applicants become TWH Fellows. Upon completing the 3rd retreat, Fellows become Graduate Fellows.
This retreat is funded in part
by a grant from the S.C. Humanities Council, a state program of the National Endowment for the Humanities,
by a grant from The South Carolina Arts Commission, which receives support from the National Endowment for the Arts and the S.C. General Assembly,
by a sponsorship from Ecotone, the literary magazine that seeks to reimagine place, published by the Department of Creative Writing at UNC Wilmington. https://ecotonemagazine.org
and by pivotal support from private donors like you.